2021 Appalachian Basin Real Estate Conference
March 25th is "Out of Office" Day
Industrial companies looking to grow, and investors willing to spend money on land and facilities to monetize their investment, need to write "out of office" on their calendar over the date March 25.
The future of the petrochemical industry lies right beneath our feet – here in the Appalachian Basin that includes Ohio, Pennsylvania, and West Virginia.
The 2021 Appalachian Basin Real Estate Conference presented and produced by Shale Directories is the first real estate conference to identify the once-in-a-generation land development opportunities as the result of the downstream natural gas development in the Ohio, West Virginia and Pennsylvania areas.
Learn how you can take advantage of this once in a generation opportunity.
Are you a –
Petrochemical, chemical, plastics, steel and light industry companies
Developers who specialize in industrial, commercial and retail
Accounting and law firms
Banks and financial institutions
State and local government officials focused on economic development
Commercial, industrial and housing realtors
Then plan to attend the 2021 Appalachian Basin Real Estate Conference to learn how you and your company can prepare for the coming boom.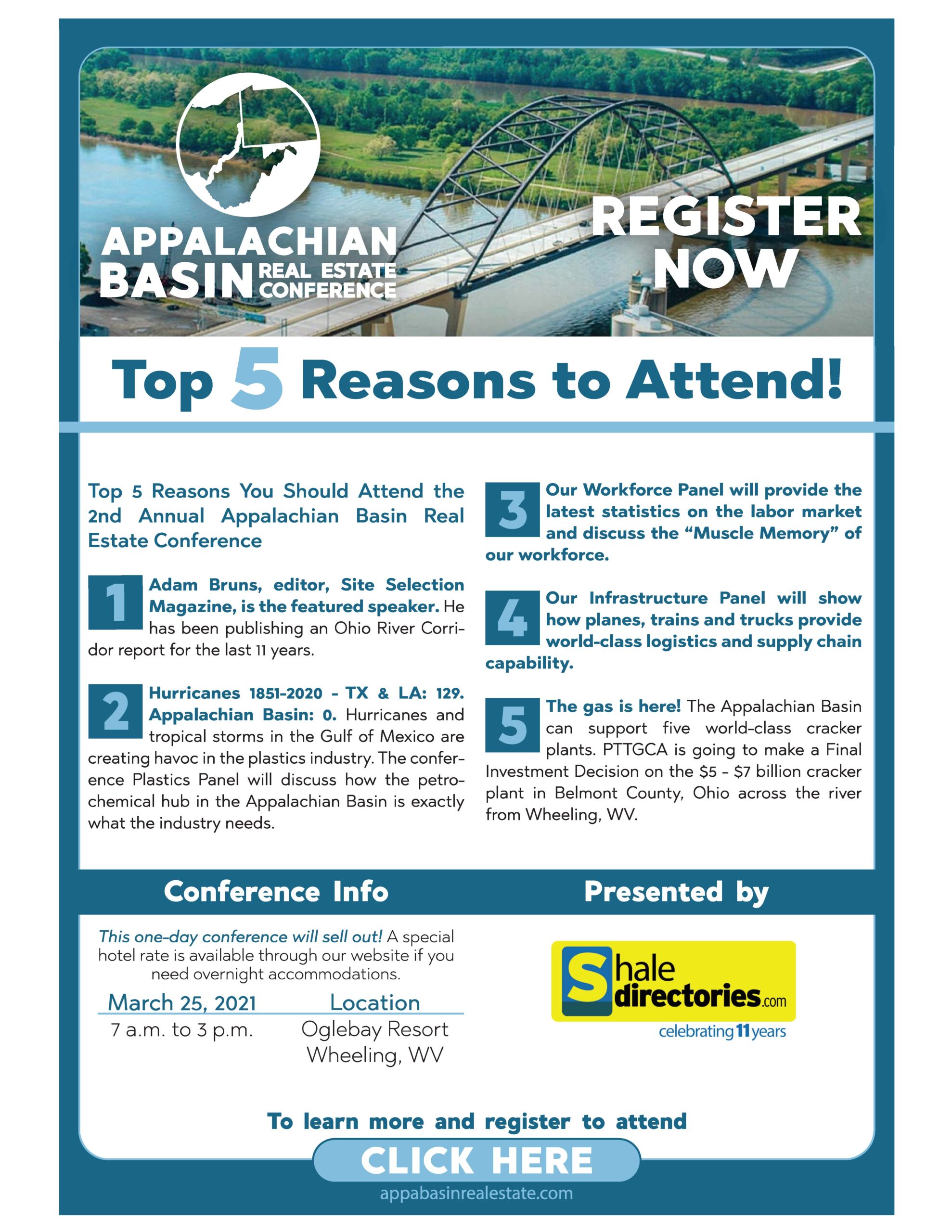 REGISTER